Champion 3 Inch Portable Chipper-Shredder with Collection Bag – 100137
Description
Champion's 3-inch portable chipper shredder with included collection bag is designed to make yard work faster and easier. Powered by a 338cc Champion engine, the chipper's steel blades handle branches up to 3 inches, while the shredder chute is perfect for shrubbery or leaves up to ½ inch or less.
read more
Description
Champion 3-Inch Portable Chipper-Shredder with Collection Bag
The Champion Power Equipment 91050 3-inch Portable Chipper-Shredder is designed to dependably deal with branches, brush, leaves and yard debris by transforming them into mulch or decorative accents for your yard.
Equipped with two hardened-steel chipper blades, the chipper chute is designed to handle limbs and branches up to 3 inches in diameter. The shredder chute has a 13.8-inch shredder blade and four shredder hammers, perfect for shredding shrubbery, leaves or yard debris up to ½ inch or less in diameter.
Included with your chipper shredder is a tough 2-bushel collection bag for easy cleanup or mulch application.
The durable steel frame is built to last. Powered by a 338cc Champion single-cylinder OHV engine with a 1.6-gallon fuel tank and designed with a low oil shut-off sensor, this unit has a 1.2-quart oil capacity (recommended 10W-30).
The vertical design, 12-inch never-flat tires and integrated handle make your chipper shredder extremely easy to move from one job to the next or in and out of storage.
This chipper shredder is EPA certified. Buy with confidence – Champion Support and our nationwide network of service centers will back your purchase up with a 2-year limited warranty (Click Here to Open the Warranty Terms) and FREE lifetime technical support.
Specs
Full Specifications
Chipper Capacity Diameter (in.): 3.00
Number of Chipper Blades:2
Shredder Capacity Diameter (in.): 0.50
Shredder Hopper Material: Steel
Shredder Blade Length (in.): 13.80
Number of Shredder Hammers: 4
Feed Type: Gravity
Collection Bag Included: true
Collection Bag Capacity (bsh.): 2.00
Shipping & Returns
Receive this product in 6-11 days (a more precise delivery time will be informed after order confirmation).
We encourage our customers and potential customers to read through the following policies and information prior to purchase:
If after reading through our policies and information you still have questions or concerns, please feel free to contact us for a prompt answer.
PRODUCT IMAGES
Do note that many of the product images may not be exact to what you receive in your unit. As manufacturers change and improve their units, they may change. We do our best to keep the images up to date, but often these changes occur without retailers being advised since the unit SKUs stay the same. Know though that the units will function the same despite cosmetic diferences.
SECURE SHOPPING
Know that your personal details and credit card information is safe while using the Claveberg website. We use cryptography to power our store which helps to protect all transactions using Secure Sockets Layer (SSL) and secure certificate. This encryption technology works with most web browsers such as Microsoft Internet Explorer, Chrome, Firefox, Opera, Safari and AOL browsers. This technology ensures that only Claveberg can view your details and your credit card information is encrypted. You can be confident that all of your information is protected as well as it possibly can be protected while shopping at Claveberg.com
Also note, that under the Fair Credit Billing Act, your bank cannot hold you liable for more than $50.00 of fraudulent charges.
Share your thoughts!
Let us know what you think...
Related products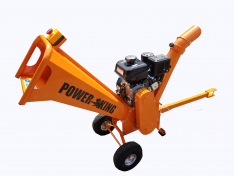 PowerKing 3 Inch Chipper Shredder – PK0913
Chippers $1,650.50 + Add to cart
NEW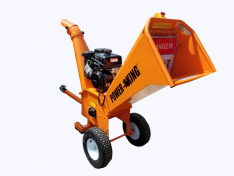 PowerKing 5 Inch Chipper Shredder Electric or Manual Start and Hour Meter – PK0915-EH/PK0915
Chippers $2,449.99 – $2,799.99
Choose Options
HOT SALE